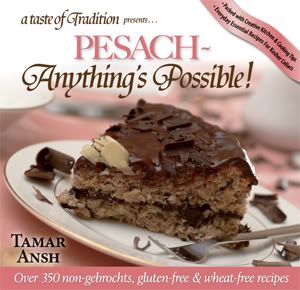 Some people decry every new Kosher thing, feeling that it drags us down spiritually, despite the kosher label. They maintain that by having a "kosher version" of just about everything, we are
ba'grubbed
(spiritually coarsened) and don't learn to say no to anything because we don't have to.
Others say, the Gemara says that for every non-kosher thing Hashem created, He created something similar which is permissible. Also, that everything was created to be used in the service of G-d.
So when is "kosher" good and when is it bad? Does it depend on circumstances - like whether or not it's used l'sheim shomayim (for the sake of Heaven)?
The issue here is, things that are not against halacha but might not have the proper Jewish spirit, or might eventually break down one's sensitivity towards Jewish matters. When we are very different from the non-Jews in what we eat and do, it keeps us at a distance from them.
An example: I read an impassioned article by someone who was very upset by the kosher l'Pesach "cereal" now available. Do we need it? Why do we need it? Can children not make it through the week without imitation cereal? Whatever happened to the special sights and sounds of Pesach, the special foods, the aura of Pesach with its unusual menu?
Now someone can respond by saying: Is it perfectly kosher for Pesach? So stop with the nostalgia spiel and memories of when the only available products were matza and wine! Pesach is Pesach, and we don't need to ignore the perfectly acceptable kosher products available in the dozens! [note: I'm not getting into whether it is preferable not to buy any storebought products on Pesach]. For that matter, one can say - our great-grandmothers worked hard to make kosher l'Pesach lokshon, kneidlach and cakes and how is that different than cereal?
The same argument can be made for absolutely 100% kosher l'Pesach hotels ...
Someone gave this as the answer as to why tznius is more of a problem issue for people than other things. They said that in most other areas of life there are acceptable, kosher substitutes, but when it comes to tznius and related matters, there's no substitute. You've just got to say "no." And because we're so accustomed to having whatever we want, saying no doesn't come easy. And that an important component of chinuch is training our children to say no, so that when confronted with situations in which there is no kosher alternative, saying no won't be foreign to them.