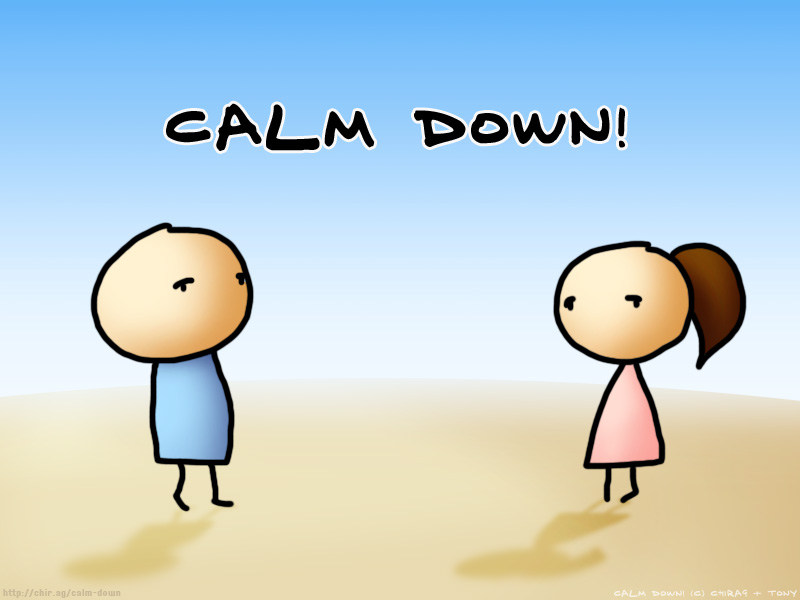 On the one hand, the Gemara equates anger to worshipping idols. On the other hand, the "world out there" says you have to express your anger, in "healthy" ways of course.
So what's a Jew to do?
I find that this is yet another example of how secular values infiltrate our world and influence us to the point that many people don't even know what's what anymore.
I've read and heard frum people talk about expressing anger, or actually teaching your children to express their anger in healthy ways like punching a pillow. I once read a list of ten or so suggestions as to how to express anger positively (run around the block, scream into your pillow etc.).
What people don't understand is that expressing anger makes you angrier! When the Torah expects us not to be angry, it's not that the Torah wants us to repress our angry feelings, but not to have them altogether!
The issue is not how to express the anger, but how to get rid of it! The concept of "managing" your anger does not exist in Torah sources, not in halacha, not in mussar. For good reason too. Since anger is equated with idol worship, we obviously cannot be "managing" our worship of idols! Anger is not supposed to be expressed or suppressed. It's supposed to be eliminated. Sad that frum publications, speakers, and therapists have adopted the secular, anti-Torah approach to anger.
The term "manage" does not convey the need to stay exceedingly far away from anger because it's an evil midda, as Rambam says to do. When you manage something, you're not getting rid of it.
Rather than manage our anger, we need articles, speakers and therapists to help us prevent angry feelings from arising by telling us about hashgacha pratis, and that whatever or whoever "made us" angry, is a shaliach of Hashem, and so any anger is actually anger towards Hashem ch'v. This thought puts things in perspective and calms us down. We need to hear inspirational stories and thoughts about people who responded calmly and did not feel anger in volatile situation.
The Ramban in his famous letter advises us, "Accustom yourself to speak gently to all people at all times and this will save you from anger, a most serious character flaw which causes one to sin."