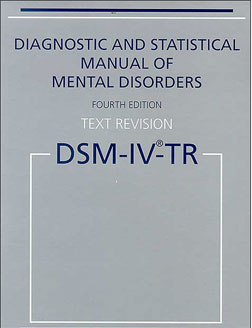 I was pleasantly surprised to read in a May issue of Hamodia's magazine a little note appended to an article. The article referred to ADD and this acryonym is followed by an asterisk and a note which says:
Attention deficit disorder or ADD/ADHD, is a psychological term currently applied to anyone who meets the DSM-IV-TR diagnostic criteria for impulsivity, hyperactivity and /or inattention. The diagnostic criteria are subjective and include behavior that might be caused by a wide variety or factors, ranging from brain defects to allergies to giftedness. ADD as currently defined is a highly subjective description, not a specific disease (http://www.borntoexplore.org/).
How refreshing! And how daring to include this when it was likely to result in letters screaming about the author's insensitivity.
For those who want to believe that normal children's inattention and behavior are medical disorders which often require medication, this definition is quite an affront. After all, it says:
1) it's a "term" - not a medical diagnosis
2) "currently" - implying that we don't know for sure and the next DSM might not include it
3) "subjective" - as opposed to a real medical problem which can objectively be observed
4) it is a behavior that can have numerous reasons to explain it
5) it's not a disease