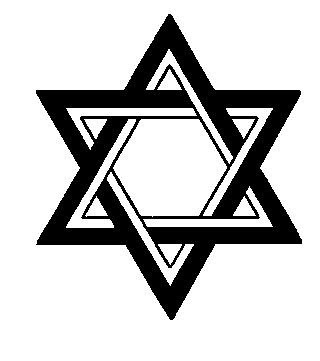 I saw a news item recently about a woman (apparently not Jewish) who needed a kidney who posted on Craig's List and got 800 responses. She actually got a kidney from one of them. That made me think about the items I've read recently about Jews giving kidneys to other Jews, to people they did not know. It is a special thing to do but after reading about the 800 responses, it made me think about the phrase "Mi k'amcha Yisrael" - Who is like Your Nation Israel, which we use when a Jew does something special and we feel proud. Kidney donations are not exclusive to Jews!
I was perusing an Italian cookbook in which the author describes her childhood memories of the elaborate preparations that went into making Sunday dinner which was eaten with the family after mass. Jews are not the only ones who have a weekly, wonderful family meal! Nor are we the only ones to celebrate holidays. There are non-Jews who take their holidays very seriously and make elaborate preparations and give them a lot of thought. Shabbos and holiday meals are not exclusive to Jews! And Americans, in particular, give a lot of charity, run many chesed organizations, do many acts of kindness, and are hospitable to strangers.
This got me thinking - when does the phrase "Mi k'amcha Yisrael" truly apply in a Jews-only sense? What do we do that is unlike any other group for which we can say, "Wow! Mi k'amcha Yisrael!"? Alternatively, maybe there are things that we do that other groups do too, but we do it in far greater numbers or in a special way.
Come on readers out there - share your thoughts!