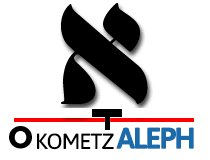 There was a tribute to Rabbi Meir Pilchik a'h in Mishpacha magazine. He was a menahel and fundraiser associated with the Stoliner yeshiva but "his primary claim to fame was as an alef-beis rebbi in the Stoliner yeshiva."
The article went on to describe what a devoted and patient rebbi he was, and how he made Torah and Yiddishkeit sweet for the children. One detail that caught my attention had me wondering. It said that "he kept a looseleaf in which he detailed the progress of each child in his pre-1A class. He would monitor their mastery of keria, ensuring that no one left his classroom crippled for life with an inability to read."
This was over 40 years ago and there was no "special ed," no special ed training, and no keria programs. How did he, and Racoma Shain, author of
All For the Boss,
who also ensured that every child who left her class could read, manage this? Were the children different back then? Did something change? Was it the norm for all or the vast majority of children to learn how to read in an ordinary classroom, or were these particular teachers unusual?
How could we find out?